on Domestic orders
over USD $100
Ordering FAQ, Shipping,
Returns, & Repairs
| | | | |

---
Simply Pretty (Light Blue)
These simple, pretty, modern earrings are perfect for Spring and Summer, or better still, all year round!

I cut discs out of fine silver sheet, then hand-formed them, and filled the domes with a very pretty light blue enamel, then fused the powdered glass to the silver in my kiln, and then repeated the process to get the lovely deep colour.

Diameter is 12mm, and the length is 1-1/4". The ear wires are sterling silver.

I can make these smaller or larger, shorter or longer, shiny or oxidised, so please specify your preferences at checkout if you'd like something a little different.

This piece is handmade, therefore the colour may vary slightly due to the enameling process.

Modeled earrings are shown to give you an idea of the size, but I will make a shiny new pair just for you.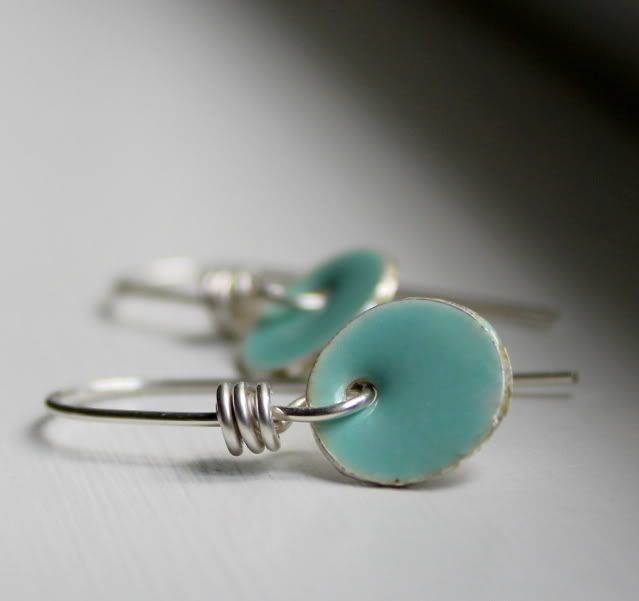 Click image(s) to enlarge
eeeeeeeeeeee
Category: Earrings Bookmark | Question? | Tell-a-Friend
---
| | | | |