on Domestic orders
over USD $100
Ordering FAQ, Shipping,
Returns, & Repairs
| | | | |

Search Results


---
Noir Wildflowers
Very simple, contemporary earrings that remind me of little flowers swaying in the breeze.

The earrings are made with sterling silver wire which has been formed and soldered to create the flower. I then tumbled them, before heavily oxidising them.

Length including the handcrafted sterling wires is approximately 2.5". The ear wires are sterling silver.

These modern earrings would work equally well well during the day with a pair of jeans, as well as night-time with your little black dress. Simple earrings that make a statement.

Modeled earrings are shown to give you an idea of the size, but I will make a new pair just for you.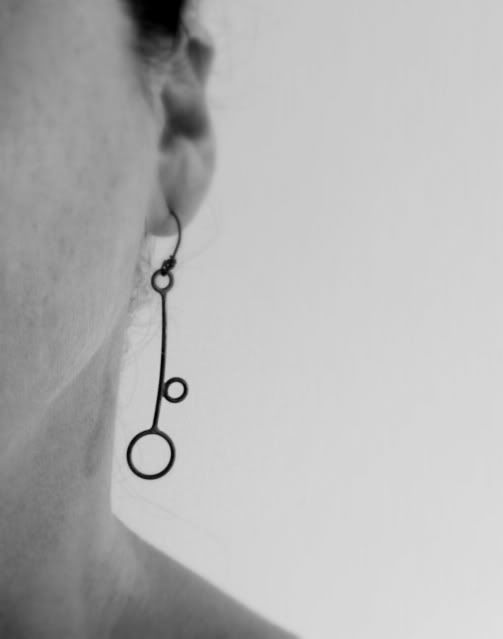 Click image(s) to enlarge
eeeeeeeeeeee
Category: Earrings Bookmark | Question? | Tell-a-Friend
---
| | | | |