AliBaubles.com - Handcrafted Jewelry and Unique Creations

Necklaces << Charmingly Sweet Pendant


Sat, 22 Oct 2011
Charmingly Sweet
My "Charmingly Sweet" pendant, which is made up of PMC charms/pendants, which have been stamped with a basket weave design.and can be worn three ways. Either wear the circular pendant on it's own, the heart pendant on it's own, or wear both together.

The circular pendant is 16mm and the heart pendant is 11mm at it's widest point.

Both are attached to an 18" sterling silver chain. I've attached at the clasp a sweet little handmade PMC heart charm, which hangs daintily at the nape of the neck.

I have handmade this pendant from Precious Metal Clay, which can be shaped just like any soft clay, by hand or using molds. After drying, the clay and sanding it, I fired it in my kiln. The binder burns away, leaving the pure sintered metal. Finally I give it a polish to bring out its shine.

Modeled necklace is shown to give you an idea of the size, but I will make a shiny new one just for you.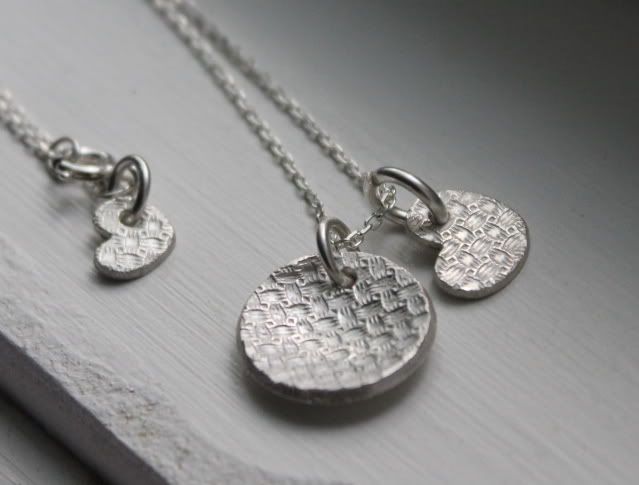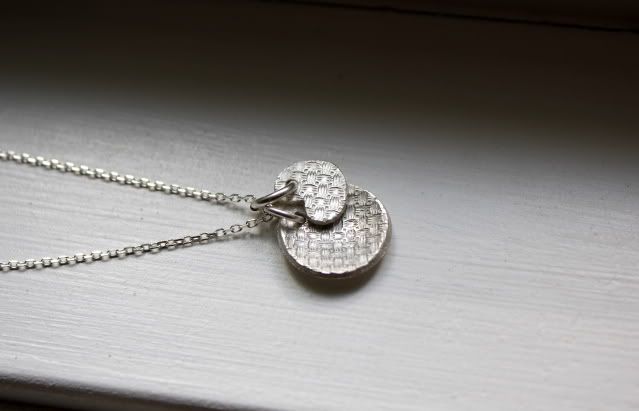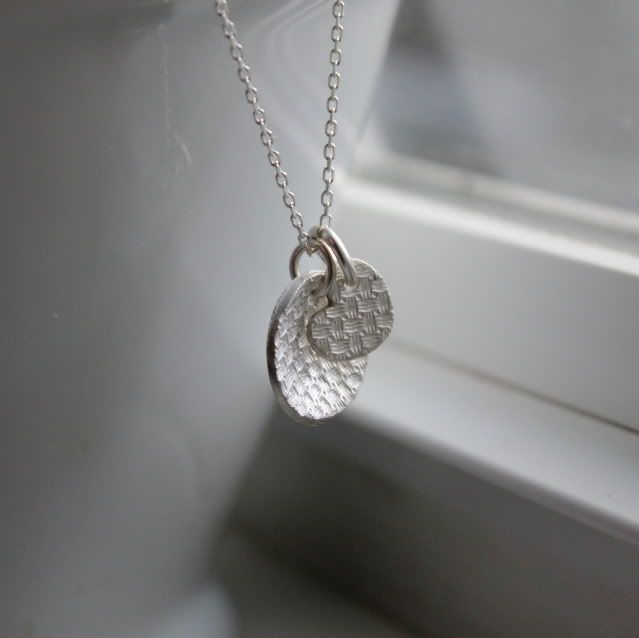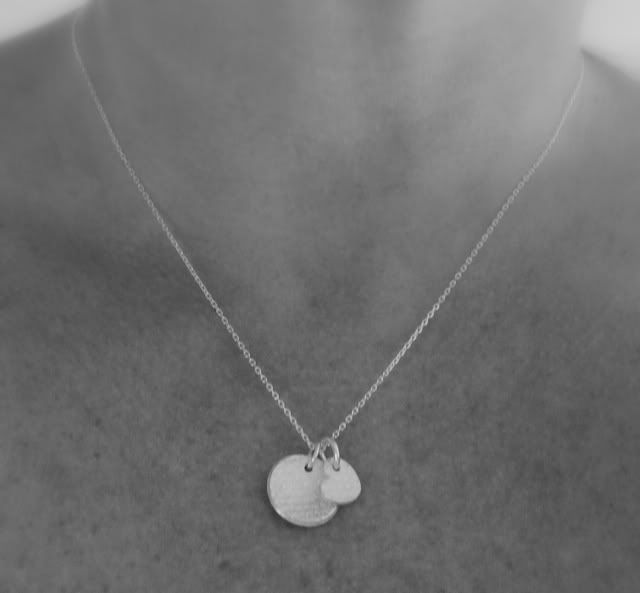 ---
edit: Shop/Necklaces/Charmingly_Sweet_Pendant.shop...

Necklaces << Charmingly Sweet Pendant